Land Brokerage in Maryland
We sell land in Maryland, every kind of land: farms, individual building lots, entire subdivisions, and land to build houses of worship, schools, office parks, and shopping centers.  Land brokerage is a highly-specialized field of commercial real estate. Our brokers and associates are members of the Realtor's Land Institute, the nation's most respected professional association for land brokers. All agents are currently Accredited Land Consultants or are working on achieving the designation.
Achieving the ALC designation isn't easy. It requires successful completion of a rigorous education program, a proven track record of performance, and a commitment to professionalism. When a land specialist becomes an Accredited Land Consultant, that individual joins a select network of real estate professionals who work together to build and share knowledge, develop trusted relationships, and expand business opportunities. The Realtors Land Institute confers the esteemed Accredited Land Consultant (ALC) designation to only those individuals who have achieved the highest level of education, experience and professionalism. It is a powerful fact that of the more than one million licensed real estate agents less than 1000 have ever been awarded the designation of Accredited Land Consultant.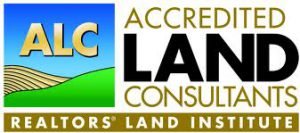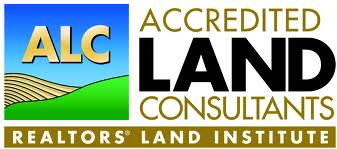 View Land by Category
No query found - CategoryFilterMenu