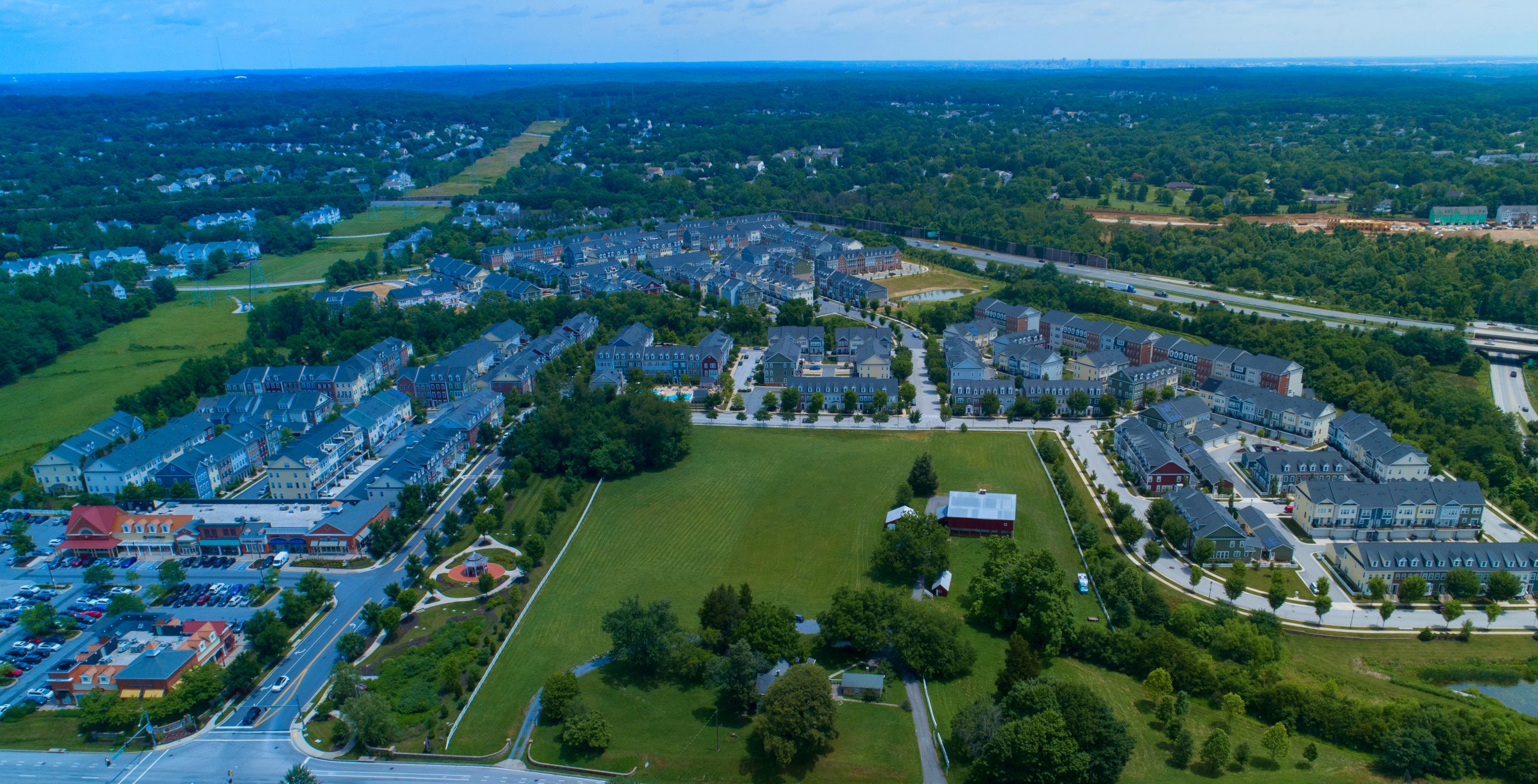 Welcome to Maryland Land Advisors
Trust the Experts at Maryland Land Advisors
Landowners love us, you will too!
Our name says it all. The team at Maryland Land Advisors has been brokering land throughout Maryland since 1997. Maryland Land Advisors is the state's only full-spectrum land brokerage, representing farmers in the sale of agricultural land; investors and developers in the sale of pad sites, subdivisions, and commercial development opportunities; and families in the sale of single building lots, land for hunting or other recreational activities. If you have any type of land, we can advise you on its sale, reclamation, repurposing or development. We have sold over half a billion dollars' worth of land since incorporation and are a trusted resource for owners, lenders, institutions, developers and builders.
This first sentence from the code of ethics of the National Association of Realtors is the foundation of our land practice. Before the first spade of dirt is turned for any development project, years' worth of critical decisions have been considered and made. The brokers at Maryland Land Advisors assist sellers and purchasers in making those decisions--from completing a market analysis of a property, to determining the value of a land parcel, through obtaining easements, up-zoning. Once a property is ready to go on the market, we deploy our robust marketing program, which covers traditional and digital advertising, plus our vast network of connections. When the offers arrive, we guide our customers through what can be an emotional and trying time with steady, expert guidance. You can rest assured you'll get top results.



Looking for our agricultural listings?
Looking for our residential listings?
Looking for our commercial listings?
Looking for our development listings?
Looking for our house of worship listings?
Looking for our urban development listings?


Land Brokerage
The brokers at Maryland Land Advisors are highly skilled; our marketing is robust, modern and superior; our reputation for getting land to the settlement table is unsurpassed; and our commission is fair and well-deserved.

Landowners love us … and you will too. If you own land of any type--farm, field, woods, building site or redevelopment opportunity, we look forward to discussing how we might serve you.
Site Clean-Up
Illegal dumping is a troubling reality for those owning vacant land. We are experienced in site clean-up, regardless of the type or quantity of debris and complexity of buildings to be razed.
Because debris can be hidden, we do a thorough walk-through of the property and provide an estimate so you are never surprised in the end.
Development
Land development can be a complicated, expensive and time-consuming process. We are adept at maneuvering and negotiating the maze of government, community and bureaucratic processes to transform unimproved land into record lots.

We coordinate all activities required to obtain final approval and permits for your project, and we assist in fee development, easement acquisition, rezoning, or annexation.
All Services
Want to see all the services offered by Maryland Land?
Consulting
More wealth has been created by land ownership than by any other investment vehicle. We work with landowners to understand their goals and objectives and then examine all the development options available.

On the flip side, investing in land can offer stable yields as well as substantial upside once the property is sold for development. From time to time Maryland Land Advisors can offer investment positions in forthcoming development opportunities.
Meet the Team
Want to see who powers our team?


Testimonials
I have known and dealt with Stephen for the larger part of my development career and have consistently found Stephen to be a true professional. More specifically, he is knowledgeable, well informed through extensive market research, courteous, organized, persistent but not pushy with good follow up technique. Probably the most important attribute that Stephen brings to a project is "effectiveness". In short………. Steve gets the job done……obtaining the highest and best price for his client. I would highly recommend Stephen for marketing any development project.
Gary Koch
I want to thank you for the professional and tireless work you and Barb did for us on the sale of our property. We know that this was a difficult challenge given the size and value of our property. You and Barb personalized your efforts and we greatly appreciated this. I was a pleasure working with you. I really liked the way you constantly "think outside of the box" to create innovative and atypical strategies to market properties of this complexity. I give you my highest praise for your professionalism. I would recommend you to anyone in need of a company that is willing to take on difficult or complex property challenges. Please call on me any time for my personal recommendation.
Ed Silcott
Silcott Springs Farm

I have worked with Stephen for many years on a variety of residential and institutional projects in the Baltimore Metropolitan area. Some of the projects were very difficult, but Stephen managed the real estate transactional component very well on behalf of his clients. He was able to work well with attorneys on both sides of the table as well as with engineers and experts, not to mention the principals guiding them to a final closing on the property. Stephen knows that few projects today do not involve land use and environmental issues, which need to be navigated with care and cost sensitivity. Resolution of these issues requires extensive knowledge of the properties and area and experience in working with experts in the relevant topics. His knowledge of the area, experience in handling complex transactions and demeanor enable him to serve his clients effectively and efficiently.
John B. Gontrum, Esq.
Whiteford, Taylor & Preston, LLP
Stephen, I've enjoyed watching your business grow. Your many friends and associates join me in offering you best wishes. We all look forward to finding our next business deal with your firm.
J. Joseph Clarke, President
JJ Clarke Enterprises
Stephen J. Ferrandi is in an enviable position: He's got the gold - and he knows it. The gold in this case are the large land parcels the real estate agent is selling for 25 clients. Typically, his clients are farmers who are selling land that's been in their families for generations. And its Ferrandi's job...to find a developer with the deepest pockets possible.
The Baltimore Sun
June 24, 2001
I want to thank you for selling our family farm. You invested three years side by side with me as our purchaser Beazer Homes processed plans through subdivision. You were always there for me to answer my questions, hear my complaints or simply sit on the porch and re-assure me over a glass of sweet tea that everything would turn out fine. In the end, it did. Thanks for a job well done.
Bob Knopp
I want to let everyone know that I feel that you're served my husband and my family very well under extremely difficult circumstances. I am glad to give you my highest recommendation. Over the last 15 years of you've become more than our land broker, you've become a trusted member of our extended family. You are our friend.
Hanan Miklasz
I wanted to write you to thank you again for all of the time you spent making sure that everything would go smoothly. As you assured me, you got me a great price. During our many phone calls you explained all of my options and even flew out to meet with me in Las Vegas to discuss the many offers you obtained on my land the day after they came in. You are a true professional. If I owned any more land in Maryland, I'd surely have you represent me again, too bad you don't want to move to Nevada.
Marilyn Roth
Las Vegas, NV

I look forward to the land offerings that Stephen and his group put before us on a regular basis. Stephen has a knack for understanding how developers think and what sellers want – and an uncanny ability to make both happy.
Robert Bavar
Bavar Properties
Stephen and I worked closely together on a highly controversial and complex planned residential community that required multiple public hearings and sensitive negotiations with neighbors, community groups and governmental officials. Stephen was instrumental in the ultimate approval and sale of the project. His preparation and knowledge of the facts and ability to constructively work with people were instrumental to the project's success.
David M. Plott, Attorney
Linowes and Blocher LLP
Stephen represented the estate of my wife's father, selling a large parcel of wooded investment property in Baltimore County. As a CPA, I'm a stickler for details and very thorough in the approach I take in my work and other business dealings. We were very pleased that Stephen always kept us informed as he marked the property, obtained multiple offers, and worked with us to select a buyer and through the prompt closing of the deal. We are pleased to recommend Stephen to those interested in selling land in Maryland.
Sal P. Ercolano, Jr., CPA
At Bozzuto we have been primarily land buyers, and you represent sellers,our company has greatly appreciated the opportunities to work with you because you do such a good job of researching and understanding a particular transaction, identifying the most appropriate potential buyers and then running a clear and fair selection process. That professionalism makes everyone's job easier, and is truly appreciated by all parties.
John B. Slidell, Vice Chairman
The Bozzuto Group
Mr. Ferrandi is a true open land Broker Specialist. He has years of experience marketing open land for residential and commercial development. And, he has a unique personal knowledge of the individual developers that are actively purchasing property. We relied completely on his marketing knowledge, professional advice and leadership. I feel confident in my recommendation of Stephen Ferrandi for any open ground sales project.
Glenn Curtis
Morehead City, NC
I've worked with Stephen Ferrandi for over 16 years in my capacity as a land acquisition manager for three different companies, including a top ten national home builder. He is a detailed and ethical land broker. He has been in the land business a long time and is skilled at negotiating with both buyers and sellers. He is able to have both parties leave the negotiation process happy, which is in itself a skill. As a purchaser of land for subdivisions, I can tell you his marketing packages provide all of the detailed information that I need to analyze a property. If I were a landowner would enlist him to sell my property.
Maureen Nicholas
Steuart Kret Homes
During the past ten years I have successfully worked with Stephen Ferrandi as my real estate broker to handle the disposition of my real estate holdings. He has successfully worked for me handling the disposition of both transfer development rights (TDR's) and a 21 acre parcel of ground in Howard County, Maryland. I hold him in the highest regard and wish him and Josh Halbedel continued success in the land brokerage business.
Bernhard Laukenmann
MD
I have known Stephen Ferrandi and been involved with him in multiple real estate transactions for many years. I have referred several of my most valuable clients to him for his representation of their real estate needs. I have no reservations whatsoever in recommending him in any real estate matter. His real estate experience and advice are of the highest quality that I could recommend.
Michael L. Synder, Esquire
Managing Member Coady & Farley
Stephen, allow me to compliment you. You are a great land broker. You fought for every penny for your client, the Nixon Family and made sure I knew it. You protected their interested and served them well, but always as the buyer, I felt that you treated me equally with respect and an appreciation for my view point throughout the many months of negotiations. I know that we still have three years of processing before the Nixon Farm is a Centex community and that we will be working closely together to make that happen, but I think we should celebrate the contract signing of a $17,000,000 land contract with a beer. Your treat!
Robert Larkin, Director of Land Acquisition
Centex Homes
By Edwin Warfield Career | You've done a lot of things in your 56 years – left home at the age of 14 to and studied for five years to be a Catholic priest, started a magazine publishing business at the age of 19, renovated churches and synagogues at the age of 26 and became a…
Read More