CONTRACT | ±7.13-acre High-density Building Site | Nuttal Ave
Broker: Stephen J. Ferrandi
Contact Broker
PENDING
Price:   Unpriced
Acreage:
   ±3.27 and ±3.86 acres
Address:
   Nuttal Avenue at McCann Street
Edgewood, MD
County:
   Harford County
Description:
Prime development area located in the Harford County priority funding area. Two parcels (Parcel 1 is ±3.27 acres and parcel 2 is ±3.86 acres), zoned R-4, which permits high-density residential/multi-family or townhomes. The seller is prepared to offer the buyer the appropriate time to process development plans and obtain approvals. Settlement at record plat, price based upon an agreed unit price for each density unit approved.
---
Email our broker
stephen@earealtycompanies.com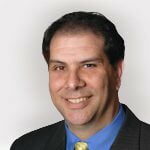 Stephen J. Ferrandi
President & Broker of Record