CONTRACT | 62 Recorded Lots in Overlea | McCormick Avenue and I-95
PENDING
Price:   $1,900,000
Acreage:
   ±13.19 acres
Address:
   McCormick Avenue and I-95
Baltimore, MD
County:
   Baltimore County
Description:
Residential development opportunity on 13.19± acres. The unimproved parcel is approved for 53 townhouses and 9 single-family detached lots. Located on the east side of McCormick Avenue and the west side of Interstate 95 north of Radecke Avenue in Baltimore County, the site enjoys an orientation to the Chesapeake Bay and the Susquehanna and Patapsco Rivers. The area is served by an excellent road network with a wide range of services and amenities for its residents. This project is permit ready.
Maryland Land Advisors is being paid a fee to market this property; however no provision has been made to compensate outside brokerages. If you are represented by a licensed broker, please compensate them directly.
---
Email our broker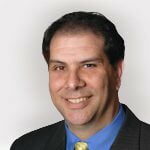 Stephen J. Ferrandi
President & Broker of Record