SOLD | 717-unit Development Opportunity | Milford, DE
Broker: Stephen J. Ferrandi
Contact Broker
SOLD
Price:   unpriced
Acreage:
   178± acres
Address:
   Route 113
Milford, DE
County:
   Sussex County
Description:
The Milford Ponds site is located between Route 113 to the west and Walnut Street to the east in the southern portion of Milford, Sussex County, Delaware. The total property contains approximately 178± acres, is served by public water and sewer. Of the total 717 units planned, 482 are fully entitled. Infrastructure is substantially complete, including roads, storm water management facilities, water, sewer and electrical lines, allowing for the delivery of homes on 165 of the lots located within Phase 1.


The project is composed of three phases:
Phase 1 is fully entitled with lots recorded and total unit count is 390 [consisting of 246 single family detached and 144 townhomes].

Phase 2 is fully entitled with lots recorded and total unit count is 92 [consisting of 54 single family detached and 38 townhomes].

Phase 3 has concept PUD approval for 235 units [consisting of 52 single family detached, 33 townhomes and 150 condo units.
The entrance and portions of Phase I have curb, gutters and paving in place, and the initial section has utilities and house connection lines in place. Finished lots are available for builders to take down and begin construction of models. The road work on Route 113 and the entrance on the west has been completed. Road work to Walnut Avenue at the entrance from the east has also been completed. Ponds 1 and 2 have been completed and the excavation of Pond 4 has been initiated, with some work remaining. The pump station is in place and completed, subject only to refurbishment of the pump.
---
Email our broker
stephen@earealtycompanies.com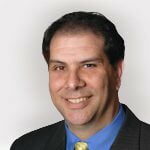 Stephen J. Ferrandi
President & Broker of Record